DotA 2 | Frostivus 2018 Treasure II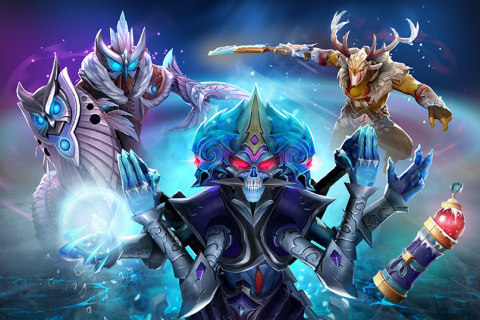 Valve выпустила очередную приуроченную к праздничному эвенту сокровищницу Frostivus 2018 Treasure II. Приобрести ее можно в магазине игры за 170 рублей.
Сокровищница Frostivus 2018 Treasure II включает 15 обычных и 3 редких набора. Новые вещи получили:
Kunkka | Pack-Ice Privateer

Keeper of the Light | Wisdom of the Midnight Sun

Lone Druid | Clan of the Arctic Owlbear
Sand King | Ruler of the Frostbite Dune

Techies | March of the Powderkeg Patrol
Earthshaker | Forgotten Epoch
Sven | Guardian of the Sapphire Flame
Juggernaut | The Path of Odocoeleus
Spirit Breaker | Bite of the Surging Wind

Silencer| Order of the Silvered Talong

Razor | Eye of the Maze Keeper

Undying | Shambling Draug

Treant Protector | The Boreal Sentinel

Lycan | Trail of the Grey Ghost
Bloodseeker | Harvest's Hound
Phantom Lancer | Harsh Sojourn | Rare

Drow Ranger | The Gaze of Zebulon | Rare
Lich | Rites of Vile Convocation | Very Rare
Can

7 месяцев назад
Чтобы оставить комментарий, войдите в систему или зарегистрируйтесь!